17 Creative Ways To Repurpose Rain Gutters
Old and unused rain gutters can be repurposed into many interesting projects for your home and garden. Made from aluminum and plastic gutters are easy to modify only with basic tools and and their U-shaped designs create a host of unique possibilities.
Here are 17 clever ways to repurpose rain gutters that are no longer in use on your home.
1. Repurpose Gutters into Hanging Planters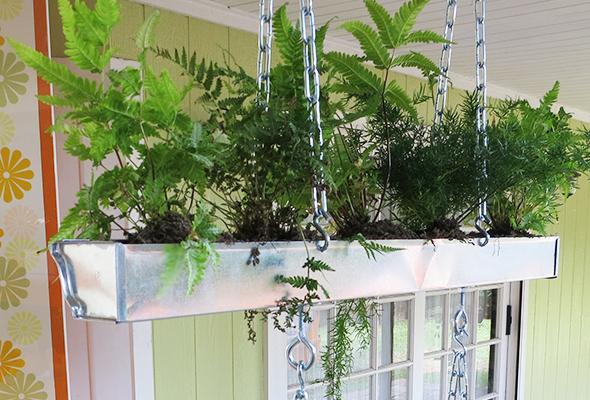 Get the instructions at pgeveryday.com
2. Rain Gutters as Cable Management Tools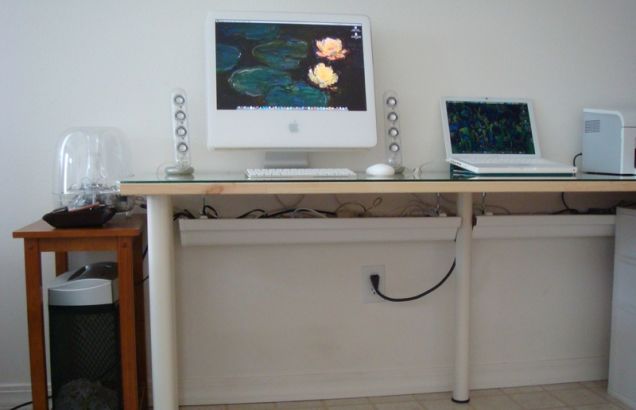 End of tangled cables behind the desk. Get the instructions at lifehacker.com
3. Rain-gutter Trees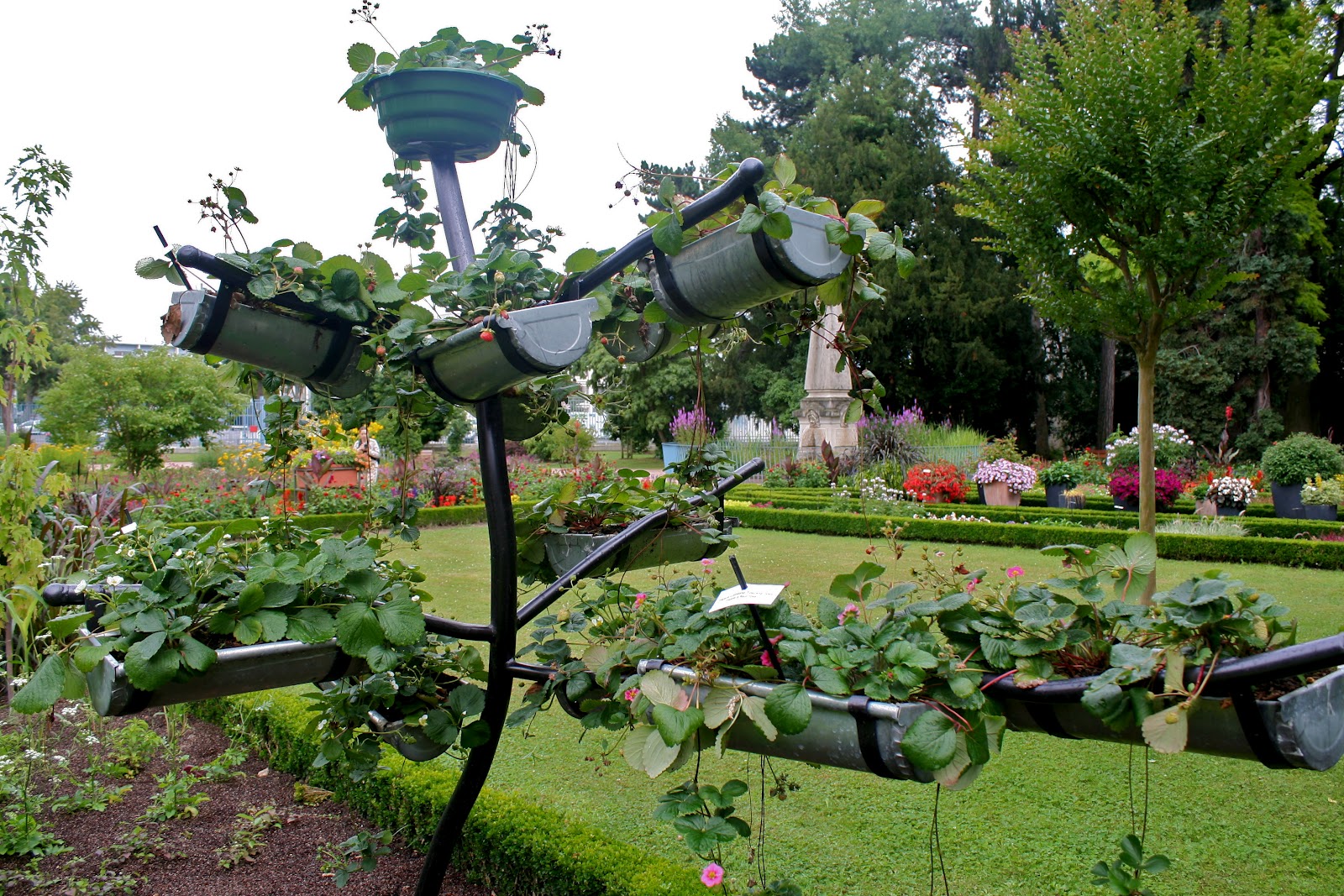 Rain gutters are shallow containers, so they can be perfect for the growth of strawberries. Source: gardenbytes.com
4. Rain Gutters Wall Shelves
So neat and such a great way to hold the books.
Source and more details: homestoriesatoz.com
5. Rain Gutters as Corner Bookshelf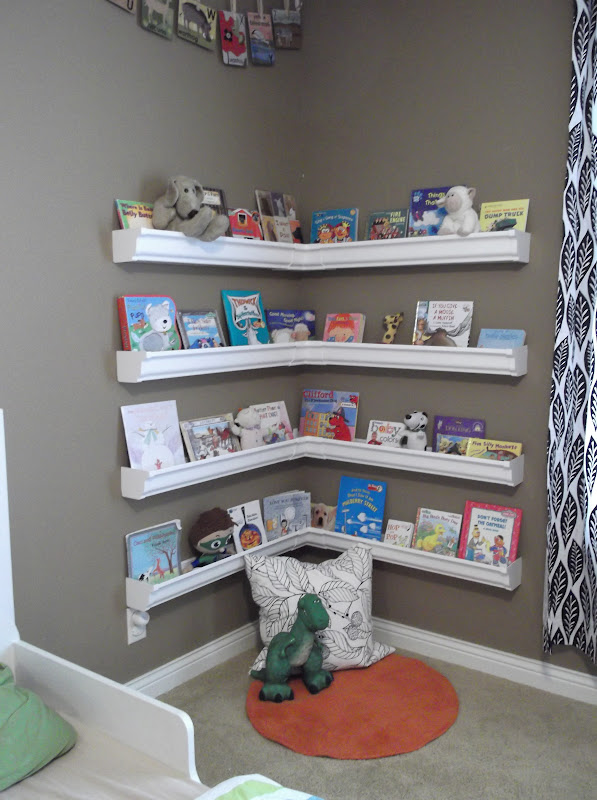 Full Tutorial: sunshineontheinside.blogspot.fr
6.

Use Rain Gutter as Cooler Box in Patio Table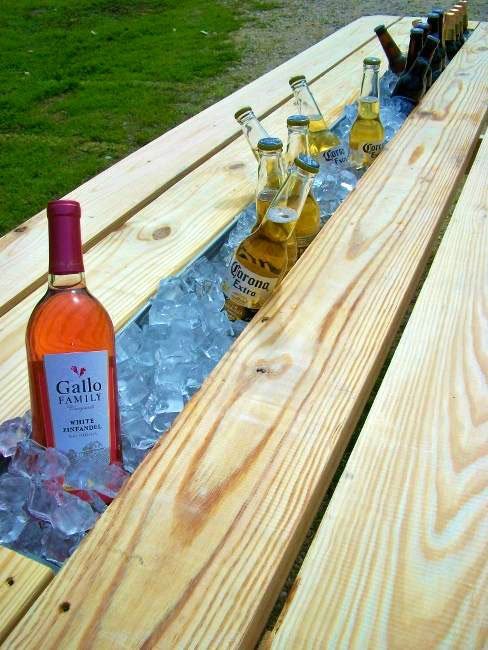 Great way to serve and chill wine at your next outdoor party! Via: thekitchn.com
7. Rain Gutter Boat Races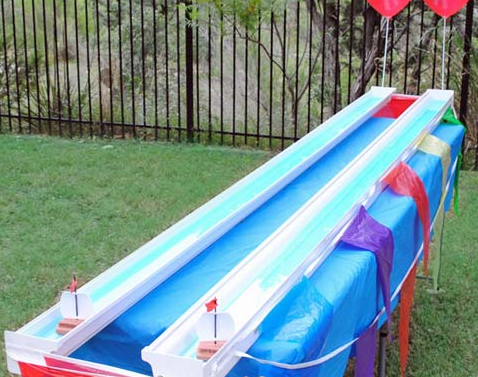 School Carnival Game Idea. Learn more at hcarnivalsavers.com
8. A Gutter as a Giant Trough for a Ice Cream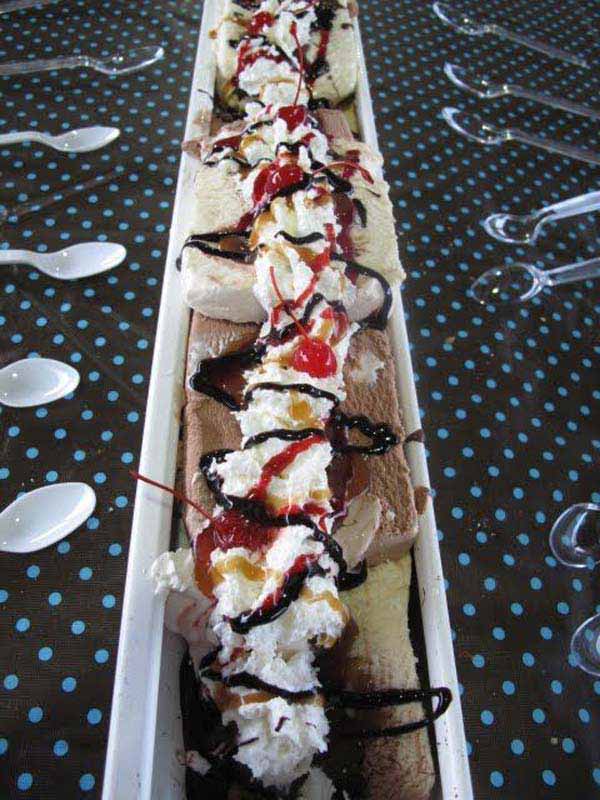 Perfect for your next kids party! Get the Tutorial at purplechocolathome.com
9. Rain Gutter Planter Attached to the Deck Railing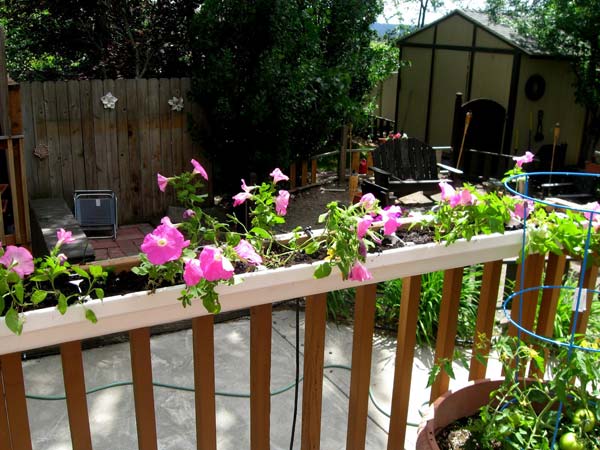 Get the Tutorial at nagle5.blogspot.com
10. Grow Your Herbs in Your Kitchen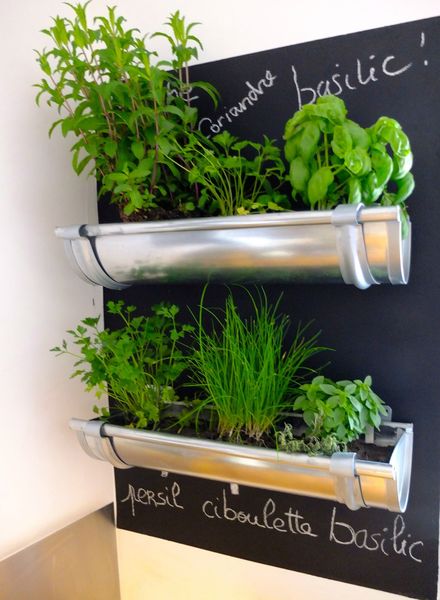 Source: chiffons84.canalblog.com
11. Create Ribbon Storage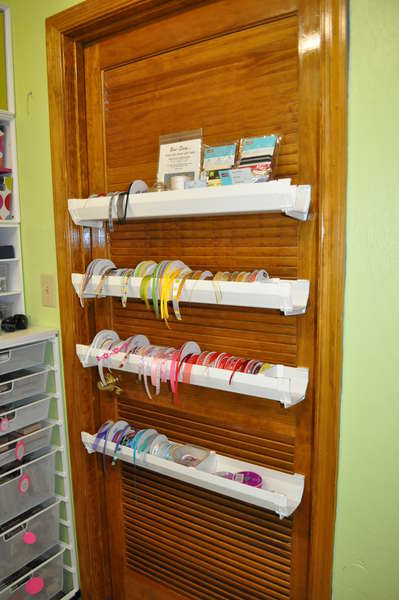 I have seen so many storage options for ribbon but this takes the cake!
Found at scrapbook.com
12. Floating Candle Tablescape by using Rain Gutters
Found at sugarlaws.com
13. Use Rain Gutter as Space Saving Shoe Rack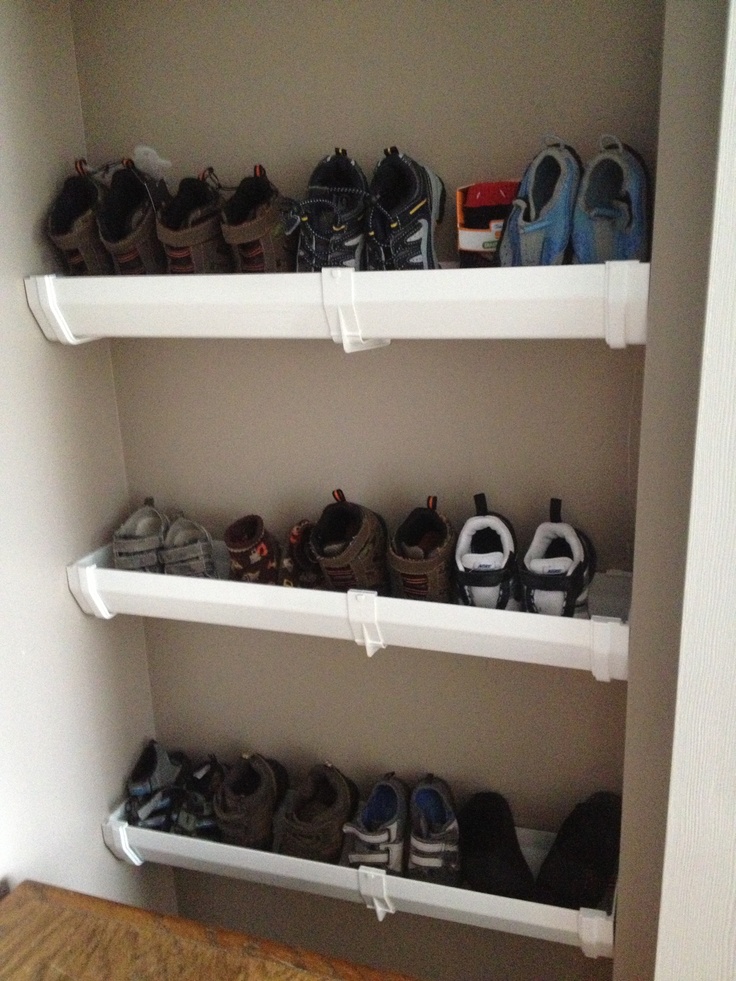 Found at pinterest.com
14. Rain Gutter as Thread Spool Organizer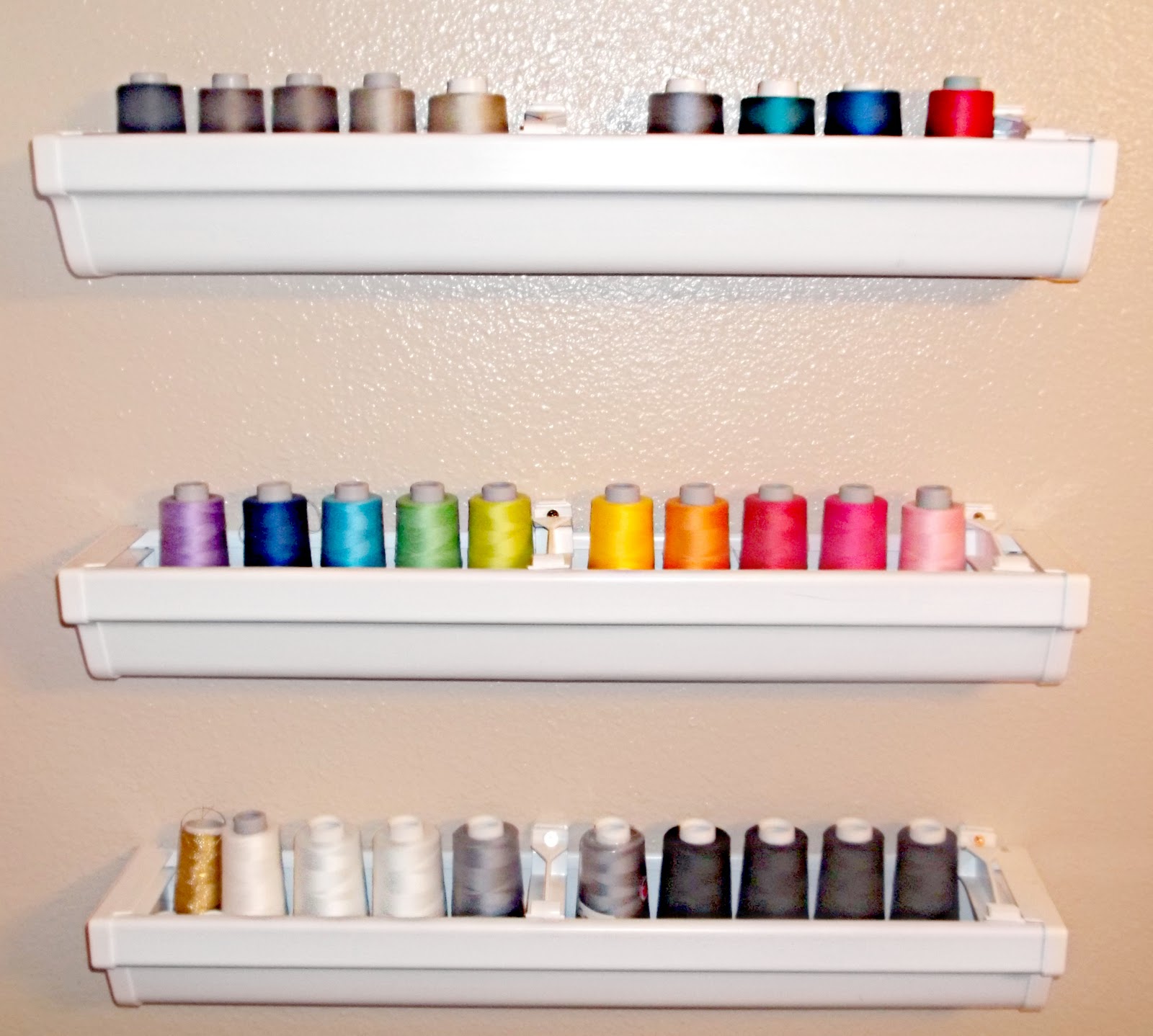 Tutorial via: ladycreate-a-lot.blogspot.com
15. Build a Self-Watering Aquaponic Rain Gutter Garden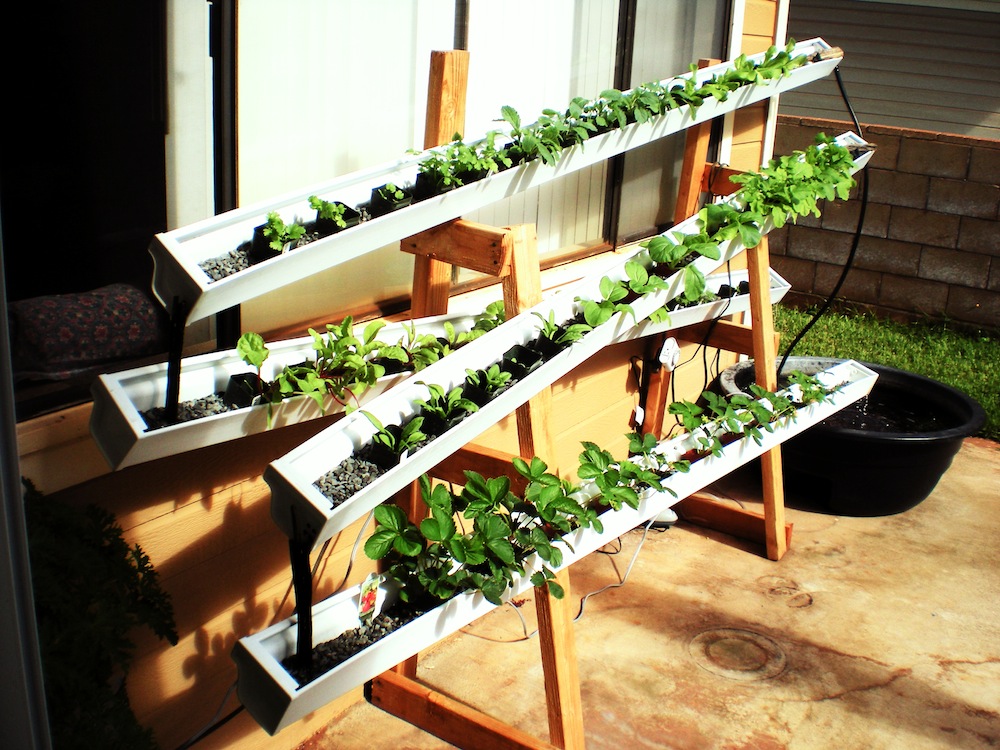 Read the instructions here farmxchange.org
16. Use them for Garage Storage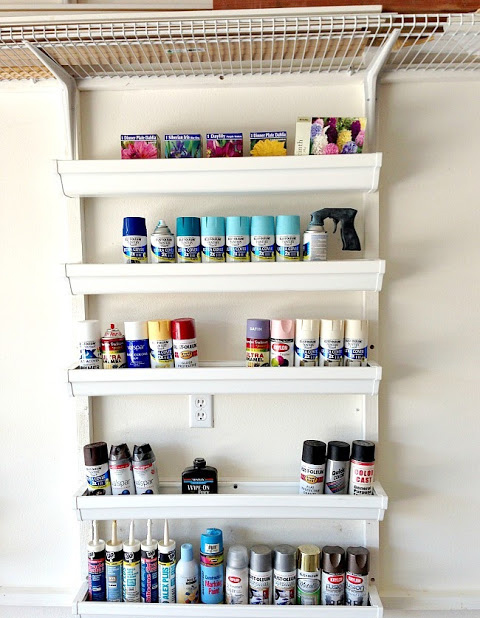 They are perfect for holding cans of spray paint and other small items.
Tutorial via: anyonecandecorate.blogspot.com
17. Fill Them with Rocks and Use as Garden Edges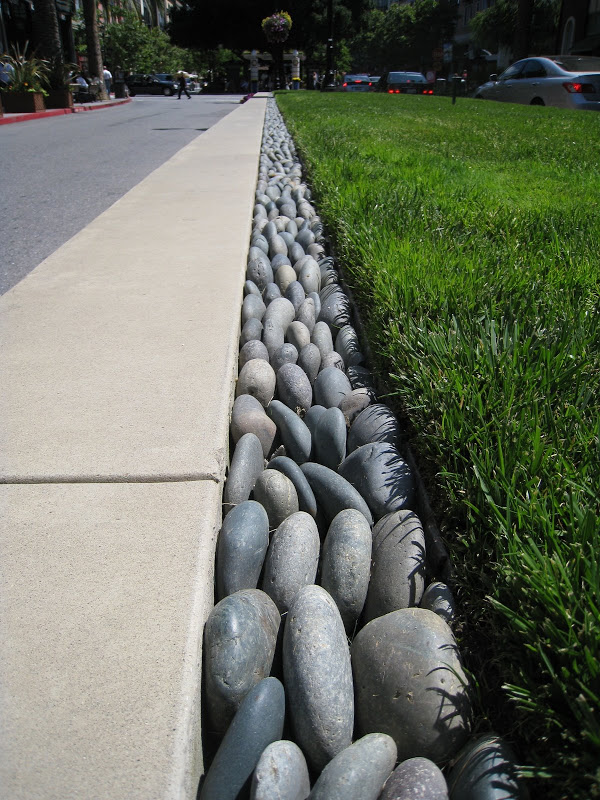 Found at flufflefritz.com
---